G'day, mate. How are you going? You may be wondering why we're talking like an Australian. Well Strewth! The truth is, we're pretty excited about the upcoming OpenStack Summit in Sydney.
Sadly, a member of the Stackmasters team will not be on site this time round. It's because as the Aussies might say, "we're stuffed" with a heavy workload. We'll be watching from afar though. And with much anticipation and excitement about the latest news and trends coming out of one of our favorite events.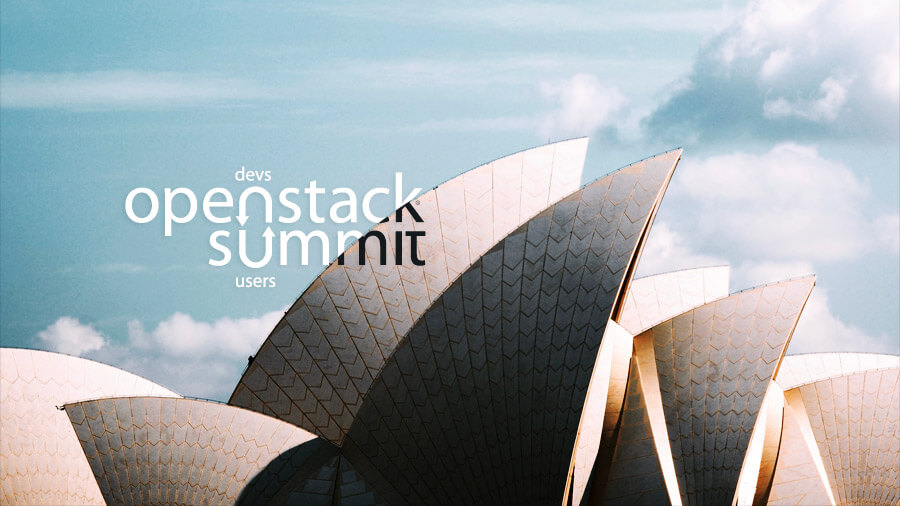 Latest from planet cloud
What is the OpenStack Summit? Put simply, it's the definitive event for IT professionals – a three-day conference for IT business leaders, cloud operators and developers. It covers the open infrastructure landscape and is the world's largest open source cloud computing gathering.
It's aim is to give IT leaders and stakeholders the latest insights, knowledge and practical training for all things on cloud. Let's face it, the cloud phenomenon continues to shape-shift its way into the #1 method of managing IT. If you ask us, Managed Cloud services are the present, and the future.
What to expect at OpenStack Summit
The reason for the above is pretty simple. The world now runs on open infrastructure. And this year in Sydney, the agenda is action-packed. There will be opportunities galore to learn about the mix of open technologies building the modern infrastructure stack, including OpenStack, Kubernetes, Docker, Ansible, Ceph, OVS, OpenContrail, OPNFV, and many more.
Things to watch out for
Irrespective of whether you are pursuing a private, public or multi-cloud approach, the OpenStack Summit is THE place to network, enhance your skill set, as well as plan your cloud strategy. There will be demos and presentations aplenty on new features in the Pike (current) release.
Looking at the agenda, there will also be absorbing keynote speeches with top professionals sharing real-life use cases and their experiences with OpenStack, as is usually the case.
Here's our quick at a glance list of what to do while you're there (and what to watch afterwards if you're not there):
Key Keynotes
There's a load of cool keynotes confirmed so far. We're looking forward to hearing from Adobe pair Joseph Sandoval and Nicolas Brousse talking about "Lean infrastructure powered by OpenStack at Adobe Marketing Cloud" on the first day.
There's also a topical talk about an issue which is very much on the global social conscience right now: climate change. Prof. Brendan Mackey, PHD, Director of Griffith Climate Change Response Program, and Professor Gary Egan, PhD, MBA, Director of Monash Biomedical Imaging will be discussing "Climate change, Brain and Imaging Research on OpenStack".
There's a boatload of other presentations, "lightning talks" and workshop-type sessions, so be sure to check out the full details of the schedule.
Collaborate at the forum
This year at the forum, the hot topic will be gathering feedback on the current release, Pike, and to start drawing up requirements for the next ones in line, Queens and Rocky. There will be a wide variety of sessions focused on enhanced agility as provided by the OpenStack services in order to support better containers integration and NFV applications.
Overall, as Tom Fifield points out, having all the Stacker community in one place (developers, operators and end users ), is a great chance for:
Strategic discussions – to think about the big picture, including beyond just one release cycle and new technologies
Cross-project sessions – in a similar vein to what has happened at past design summits. But with increased emphasis on issues that are of relevant to all areas of the community
Project-specific sessions – during which developers can ask users specific questions about their experiences. Users can give feedback from the last release and cross-community collaboration on the priorities and top 'blue sky' ideas for the next release
Multi-cloud on top
We think you'll agree that there's a lot to look forward to. We believe that an important aspect, which will come out of the OpenStack Summit is the rate of adoption growth, driven by the multi-cloud approach many companies pursue, in order to avoid vendor lock-in. As we all know, OpenStack is the leading open source private cloud technology. But it can also be combined with public clouds or even consumed on a Private-Cloud-as-a-Service model.
So, if you manage to get to Sydney for OpenStack Summit, follow our guidelines and enjoy the experience. If you don't, then try to watch some of the recorded keynotes and content, which will be available one week after the big event.
"No worries", then. And "good on ya".
What to watch out for at the Sydney OpenStack Summit
was last modified:
June 11th, 2019
by