Private cloud. "This is not for me". "It is too complicated and expensive". "It's only for large or corporate enterprises". Right? Wrong.
The fact is that from the various types of organizations out there, it's the small and medium-sized firms stand to reap the most benefits by switching to cloud. So what's the problem? Why don't they? Basically. it comes down to knowledge. Very few (and we mean very) understand how it can help their businesses.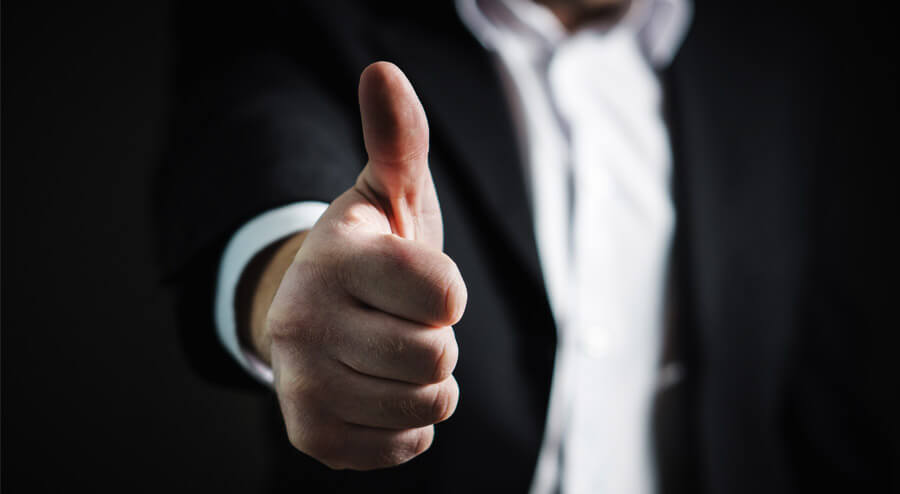 Open source removing cloud barriers
Open source software is removing barriers to starting a private cloud project, with the most prominent example of OpenStack. A vast community of larger or smaller enterprises and individuals, are working closely to produce cloud management software, for all types of environment sizes.
Arguably, the standout misconception about private cloud is that it's all on-premise, hosted in a company's data centre. While this can sometimes be the case, an ever-growing part is hosted in third-party hosting providers or provided as a managed service.
There are many benefits attached to this hosted cloud approach, apart from the obvious cost-saving and reduction in complexity.
The benefits of private cloud for SME
PERSONALIZED SERVICE: moving your IT infrastructure to a private cloud makes it more flexible and customizable in order to meet individual business requirements. And gain full control over a most critical part of your business chain.
ENHANCED SECURITY: you know exactly where the data centres storing your data are located and the security measures in place. As a private cloud consumer you control how data encryption, backup and disaster recovery policies are set and enforced.
Compact, not complex
If you stop to think about it, the most enthusiastic adopters of cloud computing – and the easiest businesses to sell it to – should be SME's. That's because they don't come with the baggage associated with larger corporations. Things like legacy infrastructures and/or specialized systems which they can't or simply don't want to move into the cloud. In contrast, most smaller companies don't have such deep-rooted and complicated IT. By nature, they should be much more open to the concept of cloud.
The cloud grows with you
Because the cloud is completely scalable, a typical SME can respond to higher demand coming from their users base without having to redesign and implement everything from scratch. As you grow, you can effortlessly add more on the resources size your cloud manages. In essence, the cloud grows with you.
Also, you have the perfect opportunity to start slowly and try a "see how it goes" approach. For example, why not start with simple, not mission-critical applications to establish a process around your own cloud tight with your business and people. Then you can evolve your cloud strategy to include all elements of the business, and thus achieve further efficiencies.
Going back to the cost factor, a major point to remember is that you don't need to worry about
price drops, special offers and the pace your cloud bills grow, while your needs for IT resources grow, as you can control the amount of IT resources allocated for your business at standard operation and scale when needed either on ad-hoc basis with public cloud products or permanently scale up with your private cloud solution.
Challenges of private cloud for SME
Is all of the above too good to be true? Well, in a word, no. For an SME, moving to a private cloud is essentially easy. But it's not without challenges (that would be too easy). And for the record, those are the following:
Expertise: lack of a technical team to carry out the project. As we are talking about cutting edge technology, it's hard to find and attract the right people for the job. On the other hand, if you manage to engage with the right people then you essentially extend your human resources with highly-skilled and innovative voices.
Entry cost: the initial outlay may be higher than with public cloud. But in the long run you'll see that this more than balances out and actually becomes more cost-effective.
On-site or hosted: build everything from scratch on your own or reach out to a managed service provider to jump start it. The latter, hosted private cloud, comes with an established team of experts to deal with all the technical details and a significant cost proposition, as you will be partnering with a professional offering that combines engineering and industry landscape awareness.
Your cloud. Your way.
In conclusion, at Stackmasters we all agree that the above challenges pale in comparison to the actual benefits for SME's switching to private cloud. The most important thing is to find the right partner who will provide you with a high quality consultation. Then, in a very short time, you can get yourself a customized, private (or even multi) cloud solution designed to grow with your business.
And without wanting to blow our own trumpet, this is something we can help you with. A lot. Our managed cloud service offering will help you build, manage and scale your Stack.
Contact us for a free consultation and we'll provide an assessment of your required infrastructure and a pricing plan to suit your needs.
Private cloud: not just for the big boys
was last modified:
December 23rd, 2019
by