It was with great pride (and more than a little anxiety) that we announced our co-operation with OpenStack global leader Mirantis as an authorized training partner.
Now, several months later, and just as the first OpenStack Bootcamp class in Athens concluded with great success, we are thrilled to have helped boost OpenStack's popularity in our native Greece and are looking forward to our upcoming Mirantis OpenStack Bootcamps in Dubai (November 18-20), Cyprus (December 1-3) and Brussels (January 14-16).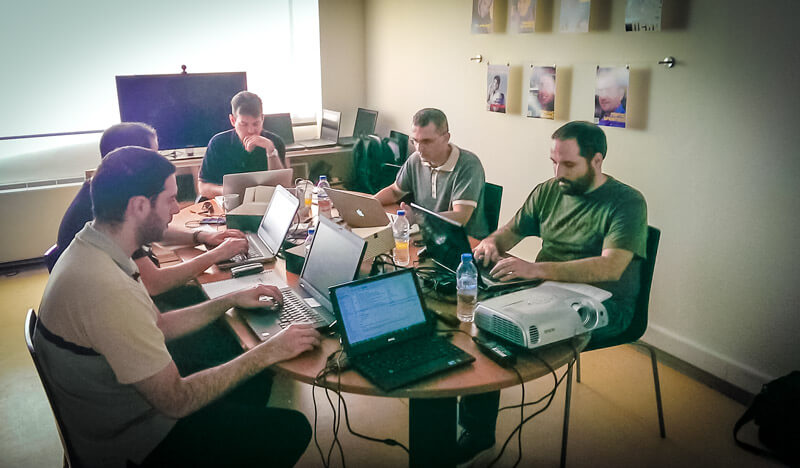 We chose Mirantis' vendor-agnostic OpenStack Bootcamp as the perfect fit for IT professionals looking to gain skills and knowledge around OpenStack and Cloud computing infrastructure, and for cloud professionals deploying or supporting OpenStack based infrastructure in the datacenter. Judging from the reactions from our students, among them IT professionals from Cisco, TravelPlanet24 and Neuropublic, we were right.
IT professionals and cloud administrators participating in our Athens Bootcamp described it as a "valuable introduction to OpenStack", and said that they would "suggest the bootcamp to colleagues without hesitation", while our hands-on lab for OpenStack beginners has been particularly well received.
Not the kind of company to rest on our laurels, Stackmasters has already scheduled Mirantis OpenStack Bootcamps in Dubai(November 18-20), Cyprus (December 1-3) and Brussels (January 14-16). To register or learn more about our upcoming courses, please visit our training web page.
If you have questions regarding our OpenStack Bootcamp, don't hesitate to contact us via email at info@stackmasters.eu or call our Athens office (+30) 210 6756 008.
We'd like to thank all the instructors at the Athens Mirantis OpenStack Bootcamp for their hard work, and all the participants for helping us make this learning experience a great success.
Mirantis OpenStack Bootcamp in Athens completed with great success
was last modified:
June 5th, 2019
by